Stefanie Blanco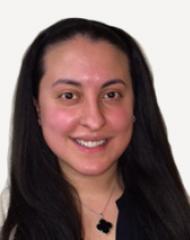 Stefanie Blanco, M.S. CCC-SLP
Stefanie brings her confidence, warmth and enthusiasm to each client in our center.  A dynamic, and skilled speech-language pathologist, Stefanie is experienced in treating children from infancy to adolescence with various presenting speech and language deficits.   Presently at Blythedale Children's Hospital, Stefanie possesses clinical expertise in all areas of speech and language.
Her specific clinical interests and expertise include:  language and learning disabilities, auditory processing difficulties, articulation disorders and motor speech disorders. Stefanie has also provided school based therapy, most recently at Scarsdale Public Schools and Rye Country Day School, addressing speech and language concerns through curriculum based intervention.  
While receiving her Masters Degree at New York Medical College, she was selected to receive a prestigious award of clinical excellence.  She is proficient in American Sign Language. Stefanie's passion for working with her clients and their families is evident, as is her ability to hook clients into the process of learning.